Level-1 Training
ASHA certified continuing education for Speech Language Pathologists
The Buteyko Breathing level-1 course is offered for 1.3 ASHA CEU's (Intermediate level; professional area.) in cooperation with MEEI, Department of Otolaryngology; a Harvard Medical School Teaching Hospital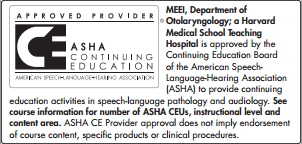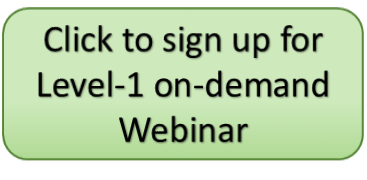 It is a two-days training program. It includes the following topics:
Normal breathing
Hyperventilation/Anxiety
Respiratory anatomy and physiology
Basic set of Buteyko exercises
Applying the Buteyko principles in speech therapy
Working with children
Applying Buteyko to upper airways disorders
Breathing for speech and singing
Food/exercise/lifestyle
Detailed course schedule can be found
here
This program is offered online via a live or recorded Webinar (For live Webinars schedule, please check
this page
)
Upon registration to a recorded Webinar you will receive two emails:
An invitation to a Dropbox shared folder where you will find all the course reading materials including handouts of the presentations and the final test
An email with links to YouTube videos of the course presentations. There are 12 sessions of about one and a half hours each
You will have 4 weeks to complete the course. I will be available to answer any question via email.
The course also includes:
Electronic reading materials
Electronic Link to Course Handouts
Clinician Manual ($50 value)
Certificate of Attendance
BBEA Listing on Website
Discount on individual sessions for your own health ($30 discount per session)
Free first year BBEA membership (value $100)
Ongoing email support
Free use of supporting software for educators and clients
Upon completion of the training, SLP's will be able to:
Use the Buteyko principles in speech therapy:

Efficient breathing during speech and physical exertion
Managing excessive phlegm, throat clearing, dry mouth, etc.
Efficient voice production by controlling vocal fold vibratory modes vs. respiratory effort

Working with patients with:

Mouth and upper chest breathing pattern
Chronic throat clearing/cough/irritable larynx
PVFM
Dysphonia
Stuttering and other neurological speech disorders
Upon completion of the written test, the trainee will be qualified as a Buteyko Educator Level 1
The trainees should not work with people with serious health conditions like asthma, COPD, sleep apnea, anxiety, etc. These should be referred to a fully trained Buteyko educator.
Trainees are encourged to become fully trained educators (level 2) by completing the following:
Buteyko course for your own health - pre-requisite for educators training
Buteyko level 2 for SLP's / health professionals
If you have any question, please contact us using this
form